The Versatile Leader: The Confidence to Excel in Every Situation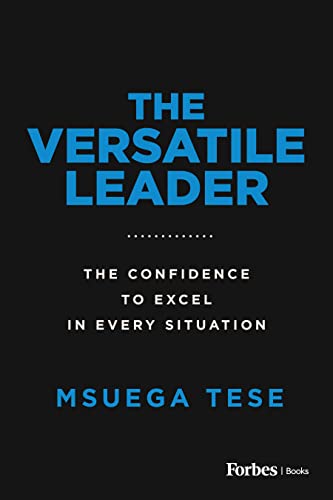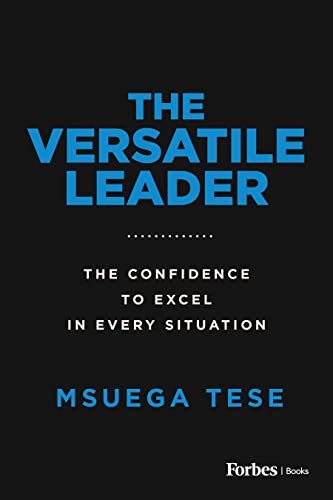 The Versatile Leader: The Confidence to Excel in Every Situation
---
In The Versatile Leader, Msuega Tese offers twelve metaphors for effective leadership spanning a broad spectrum of strategic and tactical situations.

As a starting point, the physician's diagnosis helps uncover the strategic status. The architect makes a realistic plan for the new organization as builders erect structures that transition startups to the growth stage. Engineers solve existential problems and contribute to continuous improvement. Finally, entrepreneurs obtain excellent results by taking ownership, being optimistic, and taking appropriate risks.

On a tactical level, journalists glean information essential for daily operations. Coaches understand the importance of training and delegation. Parents are concerned with the long-term survival of the family line as Judges create a culture of truth and fairness. Pilots know how to navigate turbulent situations. Soldiers are disciplined, courageous, and loyal. Finally, diplomats are good at dealing with sensitive situations.

Each of the twelve metaphors is helpful to leaders at different moments. The metaphor-based leadership builds off the concept of situational leadership. It encourages leaders to learn and adapt with integrity continuously. In addition, this approach brings synergy to a team, regardless of size or type.

Did you know:

That buying this book from donumonline.com is far cheaper than buying the very same book from Amazon.com ?

Furthermore you avoid any shipping cost...

N.B: If you wish to obtain an author's autograph on your purchased book for an additional fee, kindly reach out to us at: info@donumonline.com for more details and assistance.

About the Author

Msuega Tese is a co-founder and Executive Director of Integrated Solutions Angola Lda (ISA). Under Tese's leadership, ISA has become the brand leading enterprise customers in Angola turn to for high-end professional IT services. While Tese owes his expertise to his education and decades of experience, his journey to leadership began at a very young age.

Born in a rural community in central Nigeria, Tese endeavored to absorb the wisdom of his village elders. He would follow his father's advice: "listen while you play." While they played quietly nearby, his father insisted that the children listened as the adults debated important community affairs. Though it was no simple task to decipher the parables in which these elders often spoke, being vigilant has become Tese's way of life.

Tese went on to study at the University of Port Harcourt, where he earned an honors degree in electrical engineering. After graduation, Tese was posted to Sokoto state for the National Youth Service Corps (NYSC). His primary assignment was Government Secondary School Kamba (present Kebbi state), where he taught Introductory Technology and Physics for a year. During this period, Tese discovered his Christian faith—something he holds as a cornerstone of his identity today.

At the beginning of his career, Tese worked in the information technology (IT) sector for three years. After that, he worked for ten years for Schlumberger, an oil and gas services multinational. Then, in 2005, Tese co-founded Integrated Solutions Angola (ISA). Today, ISA is one of Angola's most respected IT companies. With customers from all sectors, it has an unparalleled track record in designing and implementing high-end technology solutions. In addition, the clients took note of ISA's unique training methodology that fastracks its new personnel to high competence in a few months. This enables ISA to provide world-class professional IT services to its growing client base in a consistent manner.

Beyond ISA, Tese has business interests in Nigeria, Uganda, Tanzania, and the United Arab Emirates. He participated in the Owner/President Management program at Harvard Business School. Together with his wife, Mhide, Tese has raised five children. Tese works and lives in Luanda Province, Angola.

---